Today is Valentine's Day & just like millions out there; you'll be bringing flowers & pretty gifts for your loved ones. And we believe it's very important to care for your partner & show them some love.
But, have you ever given a thought about offering the same care & attention to your Business?
Sounds cliché?
Maybe, but that's the truth. Your Business is just like a living person. It needs Care, Love, Attention &, of course, investment!
So how do you do that? How do you express your love for your Business on this Valentine's Day?
Well, here are some steps you can take.

Let's check out!
Compartmentalize your Work & Personal life
Every entrepreneur should learn that life is not all Business or Work. Every successful business owner has expressed that it's critical to have a systematic Work-Life Balance. And how this compartmentalization can help my Business, you ask? Well, when you have a relaxing personal life, you come to your work, next day, more cheerful & more motivated. And that will help you focus better on your business growth. If you are too stressed out in life, it will impact your critical decision-making skills. And that might not be healthy for your Business. So, the first step to love your Business is to separate your Work & Personal Life.
Shower appreciation where it's due
Your employees are the bedrock of your Business. And if you take care of them, they will take care of your Clients. You don't need to be a rocket scientist to understand that! So how do you do that? By showing love & appreciation where it's due. We agree that employees work for remunerations. But what they crave more is some appreciation & credit. On top of it, you can boost their Moral by offering some incentives or Bonuses for their stellar performance.
Generate Buzz around your Business
We live in a world of trends. Whether its Social Media or the Corporate world, the more people are talking about you or your Business, the more popularity you enjoy. And the best way to generate such Buzz is hiring a killer Marketing firm that knows Publicity & Marketing in & out. These agencies can transform your Business with the help of Social Media Marketing, SEO, or any other Publicity tool at their disposal. One positive news or One Viral Campaign & BOOM! Your sales will be through the roof!
Set-up a Strategic Plan for this Year
If you are the one who believes in going with the flow, we don't blame you. The ripples of 2020 can still be felt in 2022 when COVID pushed all the plannings & strategies out of the window. But that's an old story. It's time to get back in the game full-throttle. And the best way to do so is by setting up the strategic planning for the upcoming year. Analyze what you did last year & how you can improve it this year. Set goals for your teams, your employees & hell, for you too! That's exactly what will motivate you to grow your Business.
Don't Stop Learning
As a leader, your employees look upto you for guidance & knowledge. So no matter what, you can't stop learning. Explore books, go through blogs, listen to podcasts or learn from others, do whatever you have to, to gain more knowledge. The more knowledge you have, the better leader you will be. And as you know, no Business succeeds without a charismatic leader. So Keep Pushing, Keep Learning.
Parting thoughts
We hope these few simple steps will help you love your Business a bit more! Of course, we understand you can't implement them right away, but you can surely start today.

So enjoy your Valentine but don't forget your Business; it needs your love & care too!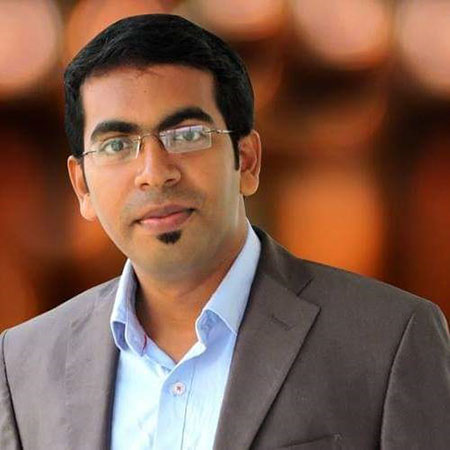 Noushad M K
Founder,
KENPRIMO